Saint Paul "porch pirate" – one of the plague of demi-human locusts that have been stealing delivery packages from peoples' porches – sinks to a new(er) low: leaving a snorky "thank you" note to their victim:
As if stealing a package from someone's front steps isn't cruel enough, a porch pirate in St. Paul added an insulting "thank you" note for the package's rightful owner. 
"Two days ago Hilary was notified that a package was delivered to her home on the 800 block of Watson Avenue. When she got home from work at about 5 p.m., the package was missing, replaced with a thank you note from the porch pirate. Unbelievable," wrote St. Paul Police Department in a tweet. 
The note reads: "So just a quick little thank you for leaving me the opportunity of stealing your package very nice of you. Thank you."
The note is signed by "The new owner of your package."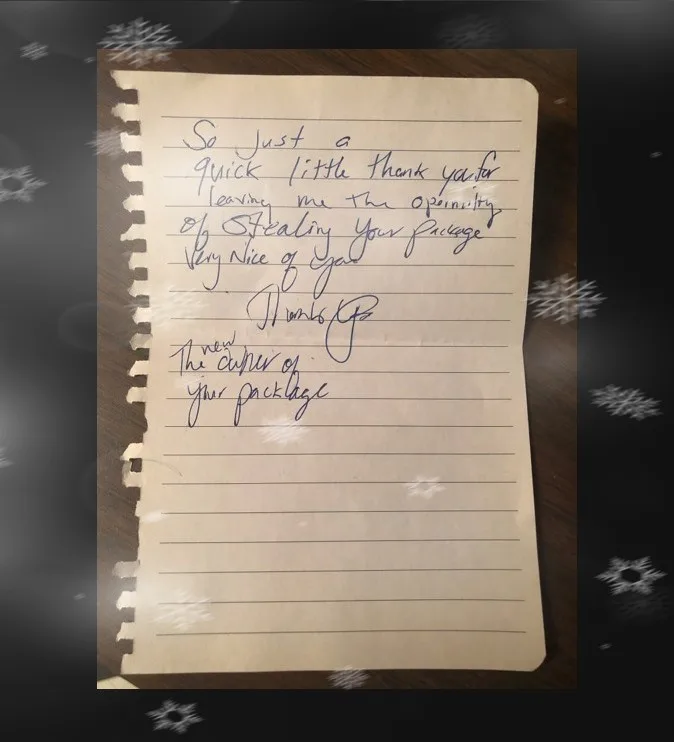 Mayor Carter: It's time to do the right thing.
Repeal the ordinances that prohibit booby-trapping.