So many statues out there – ergo, so much triggering.
As Big Left prowls the country looking for history that "triggers" them and must be destroyed [1], it's probably worth pitching in and helping findi more history that needs to be expunged.
Exhuming McCarthy:  much has been made of the statue of Lenin in, where else, Seattle:
Leftover "art" from some misbegotten WPA project from hell?
No – a labor of "love" in the full Orwellian sense of the term;  from Wikipedia:
Lewis E. Carpenter, an English teacher in Poprad originally from Issaquah, Washington, found the monumental statue lying in a scrapyard ready to be sold for the price of the bronze; Carpenter had met and befriended Venkov while in Czechoslovakia. In close collaboration with a local journalist and good friend, Tomáš Fülöpp, Carpenter approached the city officials with a claim that despite its current unpopularity, the sculpture was still a work of art worth preserving, and he offered to buy it for $13,000.[1] After many bureaucratic hurdles, he finally signed a contract with the mayor on March 16, 1993.[4]

With the help of Venkov, the statue was cut into three pieces and shipped to the United States at a total cost of $40,000.[1] Carpenter financed much of that via mortgaging his home
The architect of a kleptocratic thugocracy that murdered tens of millions of people over seventy years?  I'm #triggered!  Break out the tow cables and the blowtorches!
But we're not done expunging Communism's murderous legacy.   The Minnesota State Capitol is crowded with paintings and sculptures of people who were figures in the "Farmer Labor" Party, and the early years of the merger between them and the Democrats to form the "DFL".
The Farmer-Labor, as well as the DFL it joined, was expressly pro-communist.  The new party inherited the FLP's support for the USSR and Josef Stalin.   The infant DFL, in other words, supported the party of the Holodomor, of the Gulag, of the Purge.
It's time to rid our state of this noxious legacy of genocide.  I suggest a painting-burning and smashing.
Politically Incorrect:   Next, it's time to address statues and other public art that pays omage to a  Christianist preacher who was a very powerful spokesperson against gay marriage – one whose influence among opponents to gay marriage today is too huge to calculate; one who, were he alive today, would be railing against same sex marriage with a fluency and authenticity today's speakers can only dream about.
That anti-gay bigot?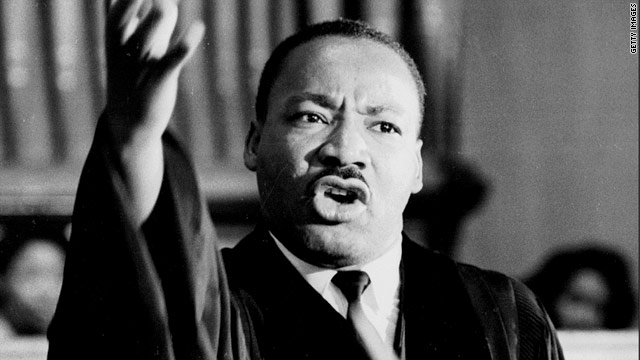 Martin Luther King!
His failure to support gay marriage – presaging the mass dissent from most black Christian ministers, even today-
Can this be allowed?