It was my 15th birthday. We were having dinner at my grandma's house.
That was our family tradition – Grandma Bea lived four blocks away, so we spent a lot of time there. I knew it was a blessing at the time, and that's only grown moreso over time.
I actually remember two presents: the Avalon Hill game "Gettysburg", which was actually three games in one (introductory, intermediate and incredibly mind-warpingly complex – and you can probably guess the one I went straight to) from my parents…
…and, from my little sister, this album: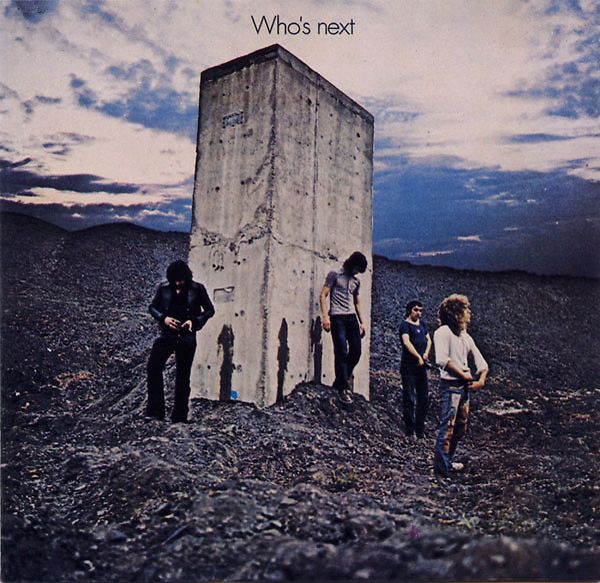 …which fairly scandalized Dad, gave Mom a chuckle, and drew a "kids these days" roll of the eyes from my Grandma.
Hard to beliieve Who's Next turns fifty today.
Of course, I played that album nearly white over the next few years. In its day, it was the perfect album for channeling adolescent angst into a fury of…well, activity, anyway. Rolling Stone, in one of its periodic "Best Albums" lists that came out in the magazines tween years, referred to it as "a mature. punk's War and Peace", which is the sort of wannabe-Hemingway dross that passed for rock critiicism then as now…
…but it wasn't wrong.
More than a few of my high school classmates remember me as "the kid who was always dropping Pete Townsend references" – sometimes literally (I could slip a lyric into nearly any situation) or physically (when I played in garage bands, I scissor kicked and duck-walked and windmilled away, and in one gig, when I cut my thumb on an exposed thread on a toggle switch on my guitar, just like Pete, it was the most joyous injury of my life.
I mean, has there ever been a more perfect explosion of adolescent energy?
And yes, of course they were caricaturing themselves – but then, what explosion of adolescent energy, angst and unfocused emotion isn't, really?
Townsend has spent going on six decades exploring the world of the angry, angsty adolescent – he may be the world's oldest t twenty-year-old art student, even today; even as The Who turned into a disappointment (after the death of Keith Moon) and then a nostalgia act after John Entwistle's passing, he kept mining that same vein – often brilliantly. But I can't say The Who grew with me.
But then there are days that there is no substitute for putting on Who's Next and smiling at the sky.