A proposal to make Sherburne County a "Second Amendment Sanctuary" has been floated.
If you live in SherbCo, your mission is clear.
The proposal, from State Rep. Shane Mekeland, from the "New House Republican Caucus", would commit SherbCo and its law enforcement to defying any future oppressive gun restrictions: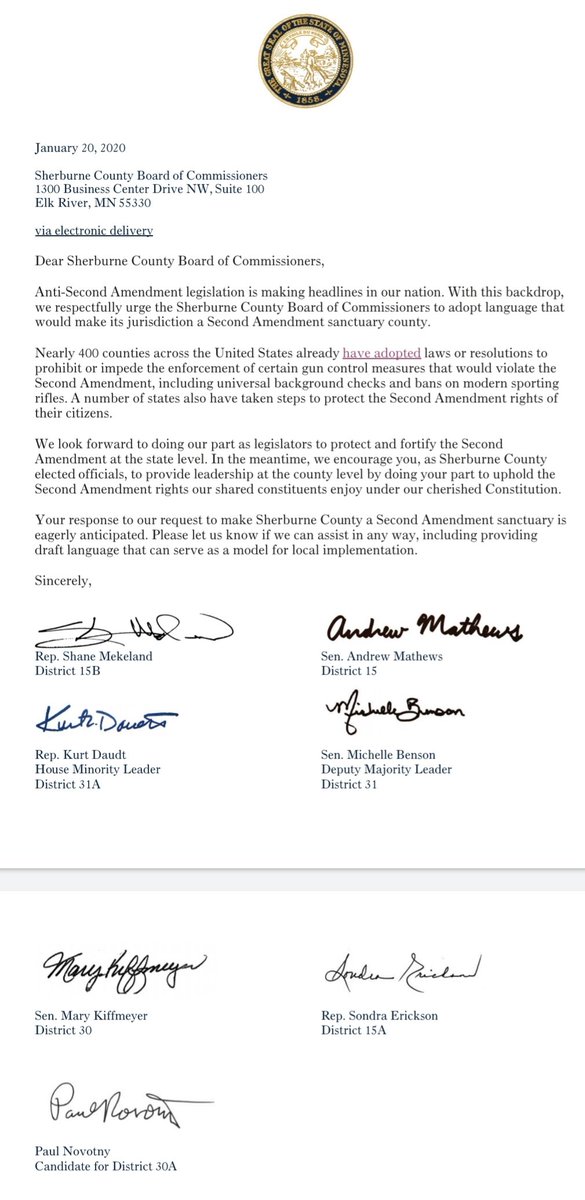 The Saint Cloud Times has Mekeland elaborating:
In a phone interview Monday afternoon, Mekeland said the resolution is basically the county board saying it will not support perceived threats to Second Amendment rights should they come from the state level.
Will SherbCo go through with it? I think it's doubtful. And I don't think it matters.
I think the real payoff was what we saw in Richmond yesterday – the movement gives the silent majority a coherent focus for their political power.
There may not be any Second Amendment sanctuaries in MInnesota this time next year – but a lot of Real Americans will come to the polls because of the movement.
Expect much tut-tutting from the Saint Cloud Times, the Strib, MPR and Ryan WInkler.