It was a Sunday morning in the second week of June, 1983. I had just gotten out of my sophomore year of college, and was on the trip to Europe I had been saving for since I was 14.
For the first three weeks, I was in Europe – the Netherlands, Belgium, France, Switzerland and what we used to call West Germany (kids, ask your parents) – with the Jamestown College choir. I've written about the choir before – it was the little college choir that could; at one point, it had been rated as one of the three best small college choirs in the United States. And 11 years earlier, 1972, it had been the first American choir to be allowed to sing at Notre Dame.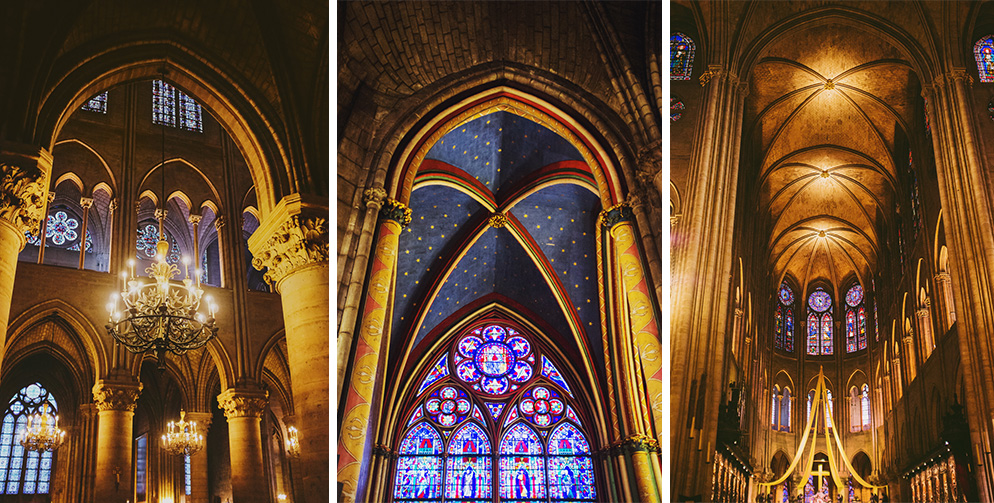 It was 11 years later – a period that doesn't seem so long anymore. We were getting ready to sing one of the big masses on Sunday morning.
And I had a horrible cold.
And for a beautiful, glorious hour and change, I didn't care.
The cathedral was built centuries before amplification – and yet the spoken voice carried clearly through the sanctuary; it seems like you could hear every congregant praying, individually, as you sat in the choir.
And singing?
It was one of the most sublime musical experiences of my life.
After the mass, the cold reasserted itself. I needed sleep. I found a cabinet in the basement that looked like it's been there for hundreds of years, and was covered in dust that looked like it remembered Napoleon. I didn't care; I slept for two hours and got i shape for the afternoon concert – a full performance for the afternoon audience of worshippers and tourists.
And in that room that had been built halfway between Leif Erickson and Christopher Columbus, I stood and sang and marveled at the sheer acoustic glory of the whole experience.
I was still sick – but I wasn't going to waste a gorgeous summer Sunday in Paris. I went to rhe Louvre – because who goes to Paris without going there? – and then got intentionally lost in the Latin Quarter, spending a few hours wandering around quite happy not to know where I was or what I was doing.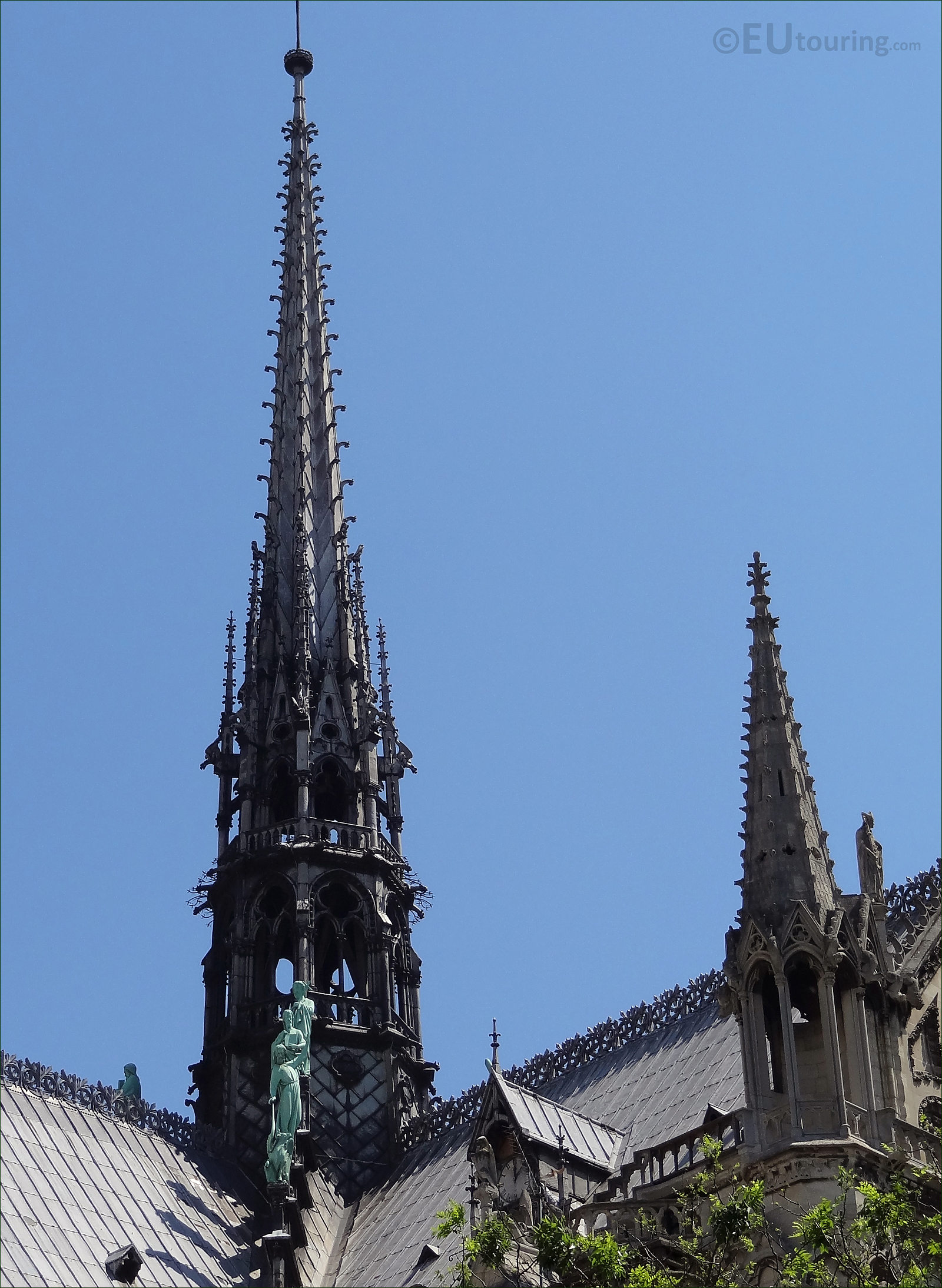 I knew I could find my way to the Seine river – and of course, the spire at the Cathedral was almost always visible, wherever I was.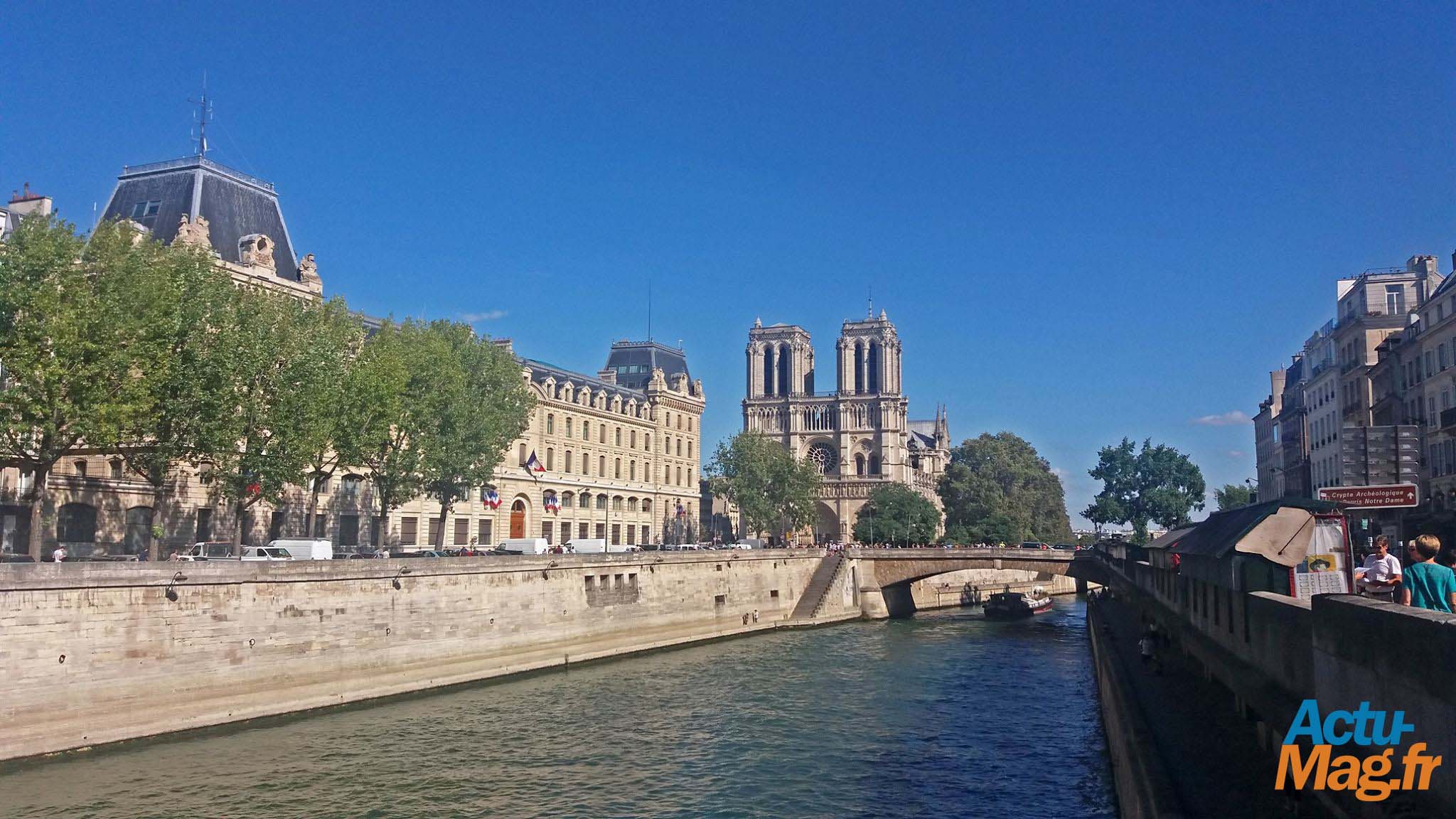 I thought about that the other day, as I watched the spire come crashing to the ground.
And that's really the last I want to think about that image.