One of the most engrossing bits of reading about this time 35 years ago was the speculative fictional history, The Third World War:  August, 1985 by General Sir John Hackett.
Hackett – a British Army hero from World War II who'd gone on to command all Brit forces in Europe in the seventies – wrote an engrossing story about a Soviet invasion of Western Europe, which followed on a growing series of wars around the world, in the Middle East and east Asia.  The book took the form of a series of third-party-omniscient diary entries, not much unlike my own book, Trulbert.  A series of flashpoints led to the Soviet forces which – most kids today couldn't tell you – were stationed all over East Germany, Poland, Czechoslovakia and the Soviet Union to launch a full assault into Western Europe, the Baltic and Scandinavia.  It ended with nuclear strikes on Manchester and Minsk, which led in turn to a coup in Moscow, ending the war in a tense stalemate.
It was intended as a cautionary tale – about the potential results of Carter-era western weakness and fecklessness, and the potential value of the investments that "hawks" in the West (including, to his credit, Carter, who had hardened up after realizing kittens and unicorns weren't working with either the Iranians or Soviets) were asking to make in their national defense budgets.
I re-read the book a few years ago.  It's obviously dated  – the USSR is long gone, and nobody under age 40 can tell you what the Warsaw Pact was anymore.  But it's still a fascinating bit of history, much the same as The Great Pacific War by Hector Bywater (a book featuring Japanese attacks on Pearl Harbor, the Phillippines and Singapore, and resolved with massive American industrial, naval and air power – written in 1925).
At any rate – today, August 4, was the date of the fictional assault across the Inter-German Border, thirty years ago.
If you've read this blog, you know that I believe – correctly, along with most historians worthy of the term – that it was Ronald Reagan's hard line that brought down the USSR and ended not only the threat of such an invasion, but potentially much worse).
At any rate –  I  think it's high time we built a serious Cold War memorial.  Perhaps we need to buy an old B-52 from the "boneyard", and install it on the Capitol Mall in Saint Paul.  Ideally, we could surround it with a model of a torn-down "Berlin" wall, and include a plaque with the names of the 6-7 million Minnesotans who weren't killed in the Cold War.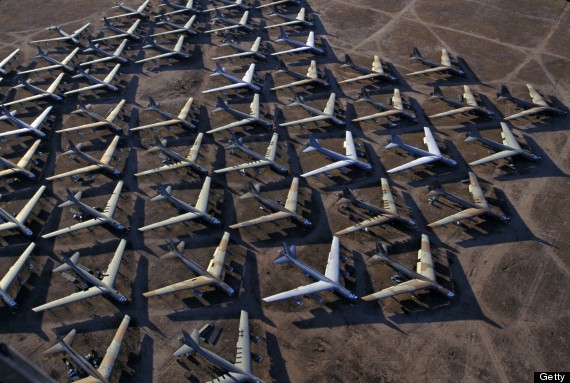 For the naysayers?  We could include a plaque showing the economic analysis that indicates Reagan's deficit spending on defense more than paid for itself during the '90s, when America cashed in its "peace dividend", putting all that military production to work building consumer goodies.  That smart phone you're holding?  It navigates because of technology that was designed to ensure aircraft and submarines knew where they were; the internet itself started as Cold-War effort to harden the information infrastructure against a catastrophic attack.  The benefits go on and on.
Anyway, it's time to cut the crap.  The time is right.  The price is right (old B-52s stored at Davis-Monthan Air Force Base near Tuscon are going for about a buck a pop, you haul.   I bet we can find some people to donate time and effort to haul it and build a pedestal for it.
What say?  Isn't it time for a memorial to the war that freed more people than all other American wars put together, and did it without a shot being (directly) fired?