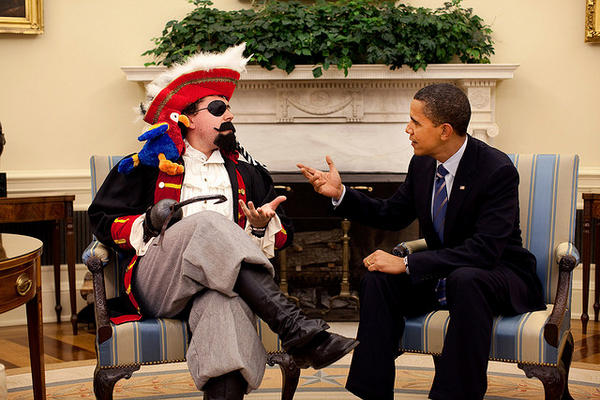 It was in observance of "Talk Like A Pirate Day", yesterday.
Perhaps we should respond with "Talk With An Israeli Prime Minister" day…
UPDATE:  As commenter Jeff Rosenberg (Hey, Jeff!) points out, Media Matters has leapt to the President's defense, noting that the photo above is three years old.
The MM4A piece is silent on what the President was doing.   Playing golf with Jay-Z?  Meeting with (and bowing to) Somali pirates?   Playing video games with his daughters?  At an Eva Longoria fundraiser?  We don't know.  All we do know is, it wasn't "meeting with Prime Minister Netanyahu at this crucial moment in both nations' history".