"…the inherent virtue of socialism is the equal sharing of miseries."
Winston Churhill
Now hear the new poster child of the socialist movement in Amerika, Michael Moore: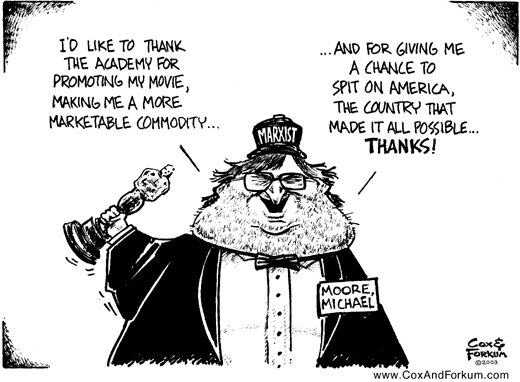 Moore On Wealthy People's Money: "That's Not Theirs, That's A National Resource, It's Ours"
"They're sitting on the money, they're using it for their own — they're putting it someplace else with no interest in helping you with your life, with that money. We've allowed them to take that.
Michael Moore thinks the wealthy should give it back.
I say, you first Michael.