And for its sixteenth birthday vehicle, it chooses a 1968 Lotus 49.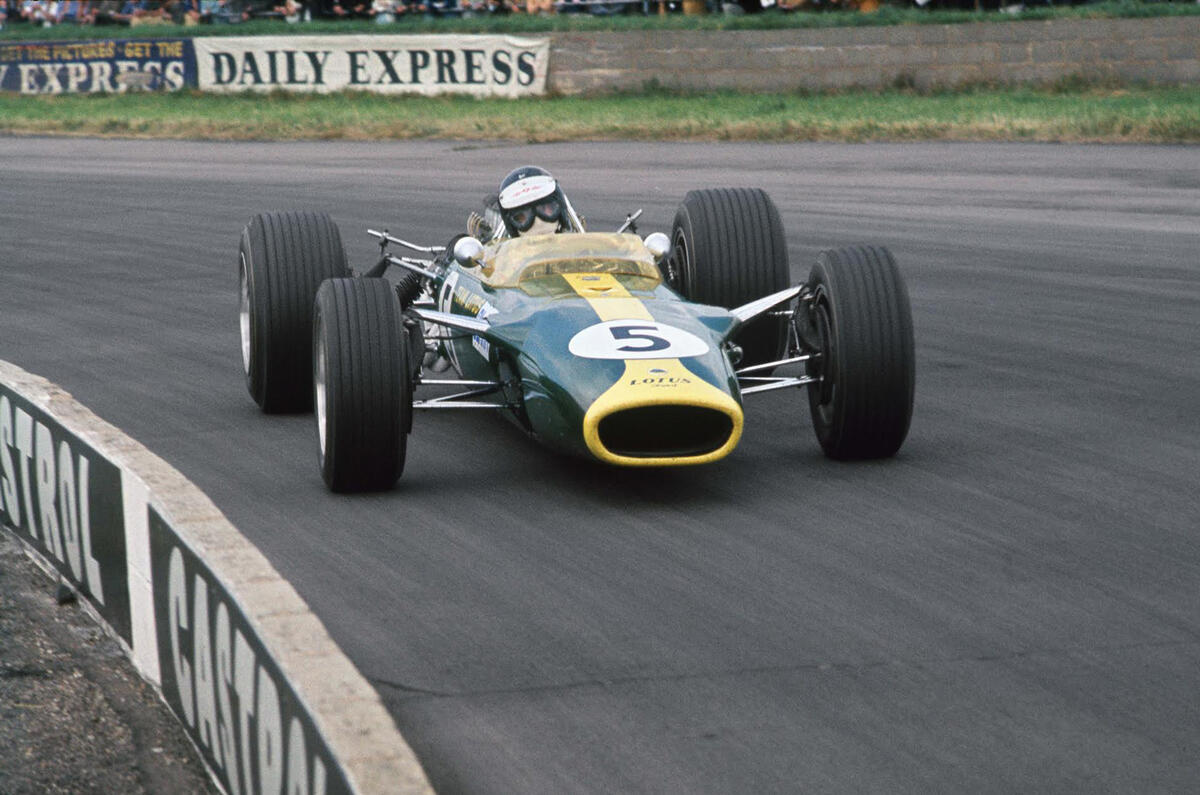 Shot In The Dark started sixteen years ago today.  I was in my isolated basement cube at a doomed startup just about the time the dotcom bubble started popping.  I read an article on Time.com about this new phenomenon, blogging, bringing unprecedented number of people to the marketplace of ideas.
Having been a frustrated pundit in my twenties, it called out to me; I started reading Andrew Sullivan, and that night I went out to Blogger.com and started "Shot in the Dark".
The neighborhood's changed since then.  Other blogs have come and gone.  Others – Ed Morrissey, Powerline – made it big, and turned into self-sustaining ventures.
Me?  I just kept on writing.  And here I am today.
Anyway – thanks to all of you for joining me on this ride.  It's never gotten old.
Kind of like the Lotus 49.