I was at the Minnesota GOP Convention last Saturday in Rochester. It was actually the best organized convention I've ever been to. Electronic balloting allowed five rounds of balloting, including speeches and arm-twisting time, between rounds.
Of course, the State Central meeting was a Bulgarian cluster-cuddle – more on that, maybe, next week.
And the initial sign-up period, where about 2,000 people showed up on Friday morning in the space of about an hour, involved some long lines and a little waiting. Now, by all rational accounts, the lines cleared up fast – the convention organizers had done their homework…
…but that didn't stop the DFL from releasing some snarky press releases claiming that a party that can't run its own convention shouldn't try to run the state.
Suffice to say, we'll be watching their performance tomorrow, also in Rochester.
Because I've heard from people who grew up in East Berlin in the 1970s who've said "Good God, getting into the DFL convo looks like a freaking nightmare: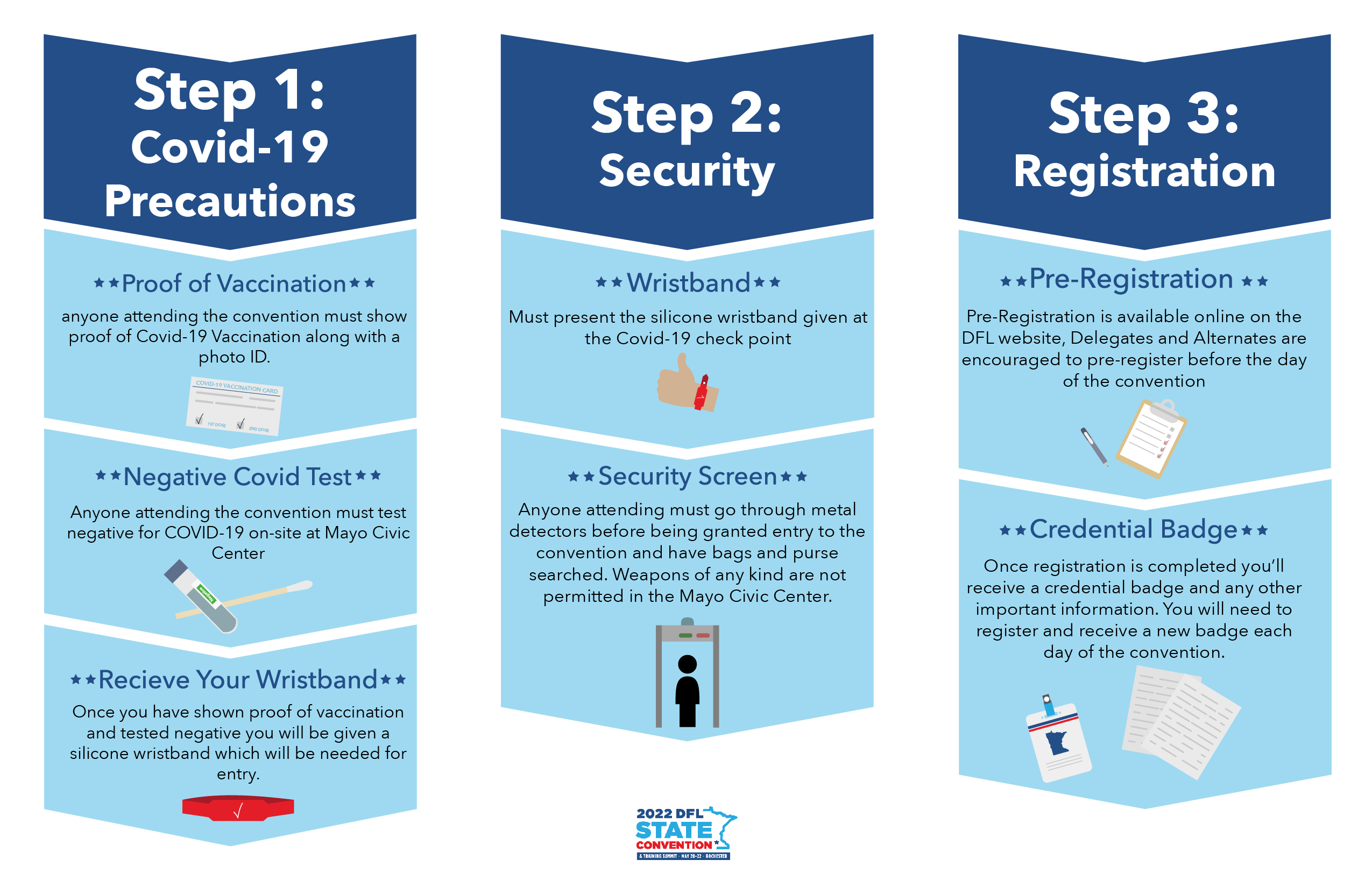 Please take a moment to carefully read the list of precautions shown below:

Every delegate, alternate, vendor, news media member, volunteer, staff, elected official, or campaign member will only gain entrance to any space on the first floor of Mayo Civic Center during the Convention with a valid photo ID, proof of COVID-19 vaccination, and a negative COVID-19 test result. If you do not have your vaccination card, the Minnesota Department of Health cannot provide a replacement CDC COVID-19 vaccine card. If you lost your COVID-19 vaccine card, you can request a copy of your immunization record, which includes similar information to the vaccine card, by using the Docket app or submitting a request to the Minnesota Immunization Information Connection (MIIC).

The precautions listed here are subject to change based upon public health advisories from the state of Minnesota, Olmsted County, and the City of Rochester.

• All persons must show proof of COVID-19 vaccination and must test negative for COVID-19 on-site at Mayo Civic Center to receive a silicone wristband which must be shown at the security checkpoint. This wristband will be required for entrance each day of the Convention.
Go ahead, DFL. Make my weekend.