California congresswoman Katie Hill is a pretty loathsome person (and that's without even referring to  her ideology, which seeks to do to the entire country what it's done to Califonia, Newark, Chicago, Detroit, NOLA and Baltimore), whose sex scandal – she was apparnently doing with her husband (asterisk; west coast version), a female campaign staffer, and another guy on the side – is nothing more than her doing with three other people what the entire Democrat party is trying to do to the United States without the courtesy of buying dinner [1] first…
…but this article (which has NSFW photography, unless you work in a pr0n theater, an art gallery, a tabloid, or the curriculum office of a blue-city elementary school), among many others, makes a key story point out of the notion that she has a "Nazi" tattoo in the headline – a reference to a tattoo visible just outside her fun zone in one of the bluer photos in the article
Thats just wrong.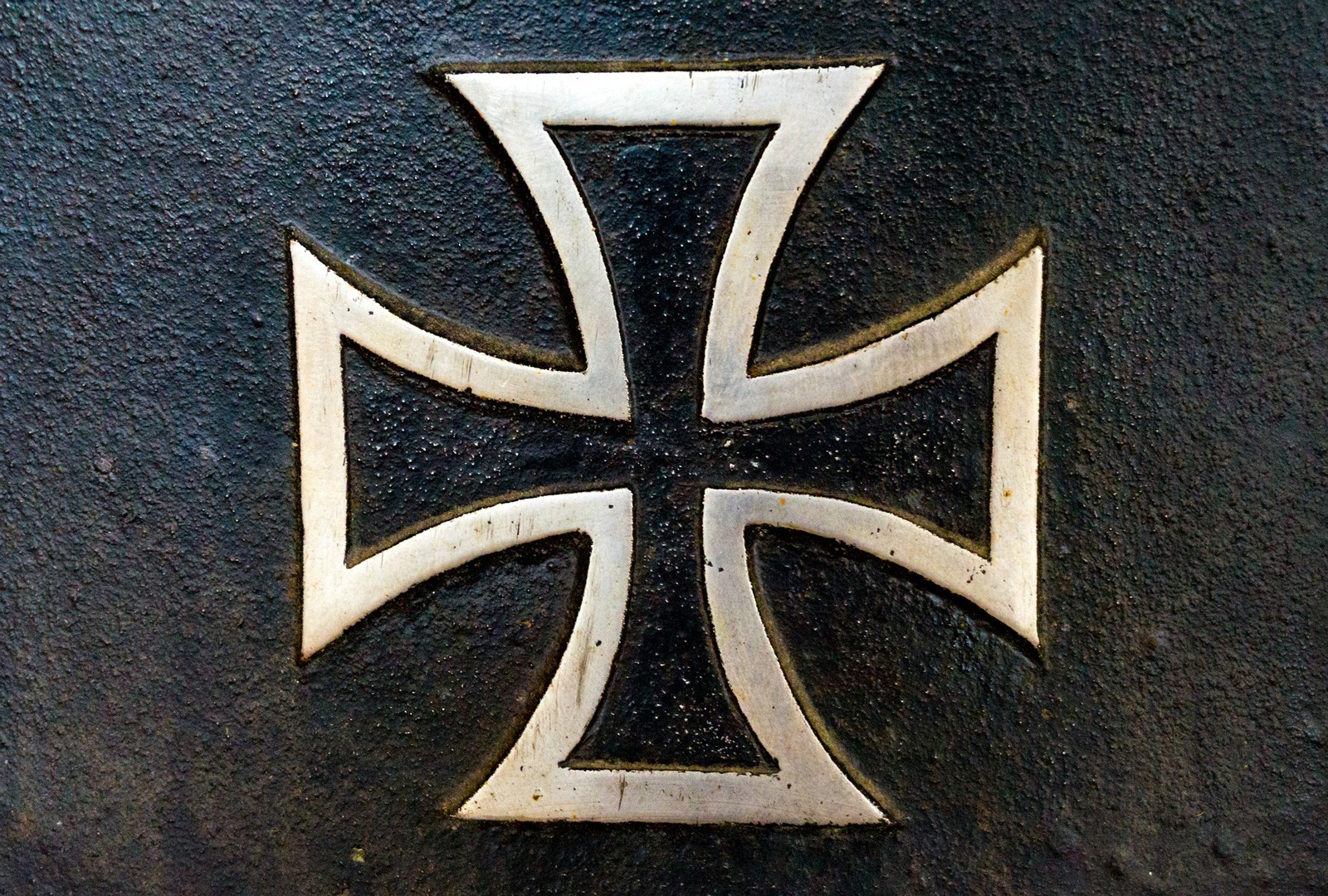 The Iron Cross was the emblem of Prussia, and then the German monarchy, for hundreds of years, up until 1918, and of the Republic until 1933. The Nazis kept it around as a decoration (the "Iron Cross" was sort of like the American "Bronze Star"), but it was German, not Nazi.
Those Eisernkreuze can be distinguished from the regular German ones by the, y'know, swastika the Nazis incorporated.
It's what the kids call "Cultural Appropriation" these days.
But after the war, the "Eisernkreuz" survived Germany's stringent "De-Nazification" with flying colors, seventy years ago, to become part of the utterly non-Nazi Federal Republic's regalia. It is still the emblem of the German military; you find it today on all German planes, tanks and ships.
Not defending Ms. Hill – that's MSNBC's job. Just checking facts.
Something nobody in the media seems to care about doing anymore.
[1] And heaven forefend the Democrats socialize "dinner"; it'll be a 2,000 page bill that costs $400 billion a year for ten years and feeds us dogfood.