I really, really do.
What conservative, when seeing the precious, twee pretense of "arty" progressives' political statements, hasn't been tempted to cut loose with a can of spray paint, a sawzall or an air horn, just as a statement of artistic criticism?
The grotesque caricature masquerading as commentary?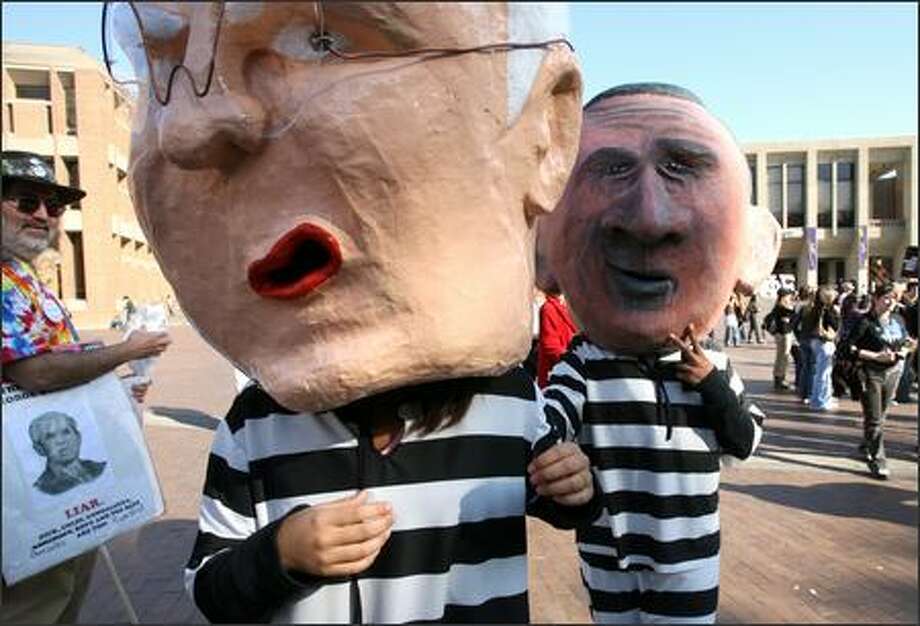 The sanctimonious preening masquerading as high-concept art?
Or anything Ken Weiner ever drew?
The struggle is real.
Which is why I'm of two, or actually three, minds about this story – the (cue cliche alarm) Florida man who slashed the "Trump Baby" balloon.
"I don't know how many of ya'll Republicans out there got any balls about yourself, but they got that Baby Trump balloon down here on campus right now and I'm going down here to make a scene, so ya'll watch the news. If you got any balls, come join me," Hutchinson [said in a Facebook video]. "This is pathetic. I'm fixing to get rowdy, so ya'll pay attention. I'm shaking, I'm so mad right now, but I'm fixing to go, I'm fixing to pop this balloon, without a doubt. Stay tuned. Should be interesting."
"Baby Trump" has been seen around the world where Trump has been, such as London, Buenos Aires and Los Angeles. Over $6,500 was raised through a GoFundMe to bring it to Tuscaloosa.…First-degree criminal mischief is a Class C felony in Alabama that is punishable between 1 to 10 years in prison and up to $15,000 in fines.
There's a legal defense fund for the guy, and it's racked up a ton of money. He'll need it.
On the one hand – it's fun to think about confronting those precious fops physically.
On the other hand? A conservative should be showing some respect for others' freedom of speech, not to mention their property rights. A person's right to swing their fist ends where the other person's nose begins. Fun as it is to think of the snowflakes who haul that excrescence around wetting their pants at the thought of someone disagreeing with them, meeting them with violence makes you no better than "Anti"-Fa. One meets bad, stupid speech with more, better speech – so if someone wants to build a "Baby Snowflake" balloon, I'm all on board.
On the third hand? Hey, look – it's a red state, and the authorities are arresting and prosecuting someone whose politics they most likely agree with, but who is breaking the law and inflicting violence on other. Someone tell Jacob Frey that that's how it's done.
Although telling Jacob Frey how it's done will probably get prosecuted as a hate crime.