Just remember – when "progressives" whinge about red areas and GOP voters not "voting for their best interests", that they are the people who brought you stories like this:
Baltimore has just hit 300 homicides for the fifth consecutive year, reported The Baltimore Sun.
On a per-capita basis, Baltimore is one of the most dangerous cities in America…The murder crisis in Baltimore could hit a record this year. There are 47 days left, and as of Saturday morning, 301 homicides have been logged into The Baltimore Sun murder map — as shown below: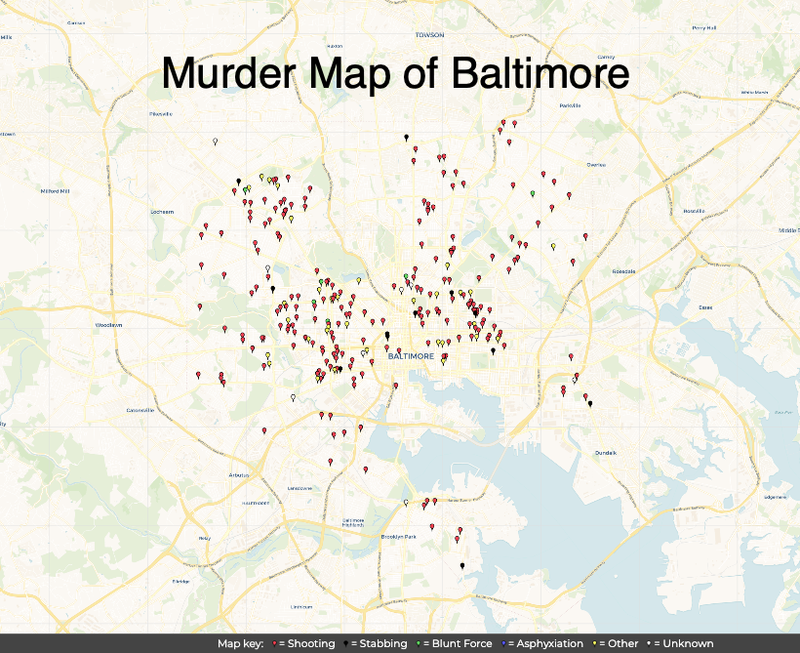 As Maryland ramps up its persecution of the law-abiding gun owner, the murder spree is actually accelerating:
All of this as the murder rate outside Democrat-controlled cities shrinks
So tell us about those "best interests" again?