Earlier today, I wrote about an op-ed from over the weekend in the Strib.  Reading it, I assumed that the piece – by "Hinda Mandell", formerly of Edina – was incredibly bad, overly over-the-top, broad-to-the-point-of-unfunny, stereotype-clogged parody.
Mandell is, in fact, a real person, with a twitter feed of her own; Ms. Mandell is apparently a real mid-level "communications" academic whose brief seems, ironicaly, to include parsing communication so finely for the wispiest hint of perceived victimization that "communication" of any type will eventually be rendered impossible.  The article was apparently on the level.  Not to mention the first thing I've ever read that was actually too dumb to be on Minnesota Progressive Project.
Ryan Rhodes figured it out before me – and after almost ten years of blogging, he's just as worth reading as he ever was, by the way. He commemorated Ms. Mandell's raving with the gifts of art…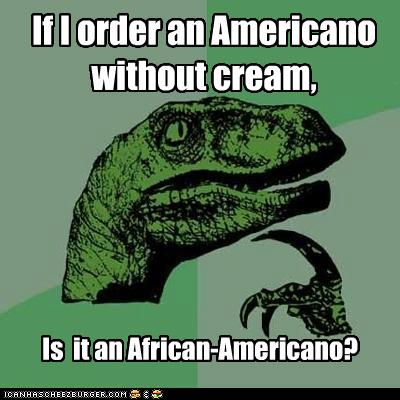 …and fisk.
Who says there's a higher education bubble? Note to aspiring communication students: Avoid the Rochester Institute of Technology in New York, lest you come out of college much, much, MUCH dumber than when you went in.
Anyway – I guess there are a couple of lessons from this whole thing:
We have too many academics.
The higher ed bubble is about to explode. And when it does,and if (heaven forfend) Hinda Mandell has to find another gig, wouldn't it be ironic if she had to get a job as a barrista?
I apologize for the error.
I'm off to tell my farmer friends to stop referring to "Hard Red Spring Wheat", before Hinda Mandell claims they're bigoted against Native Americans.